The process of developing software applications for mobile platforms, such as smartphones and tablets, is known as mobile application development. The popularity of mobile devices has sparked a boom in the creation of mobile apps as companies and individuals work to give customers quick, easy access to information and services. Native app development, hybrid app development, and web app development are just a few of the several methods available for creating mobile applications, each having distinct benefits and drawbacks. The chosen strategy will depend on the project's particular needs, such as the budget, schedule, and required features and capabilities.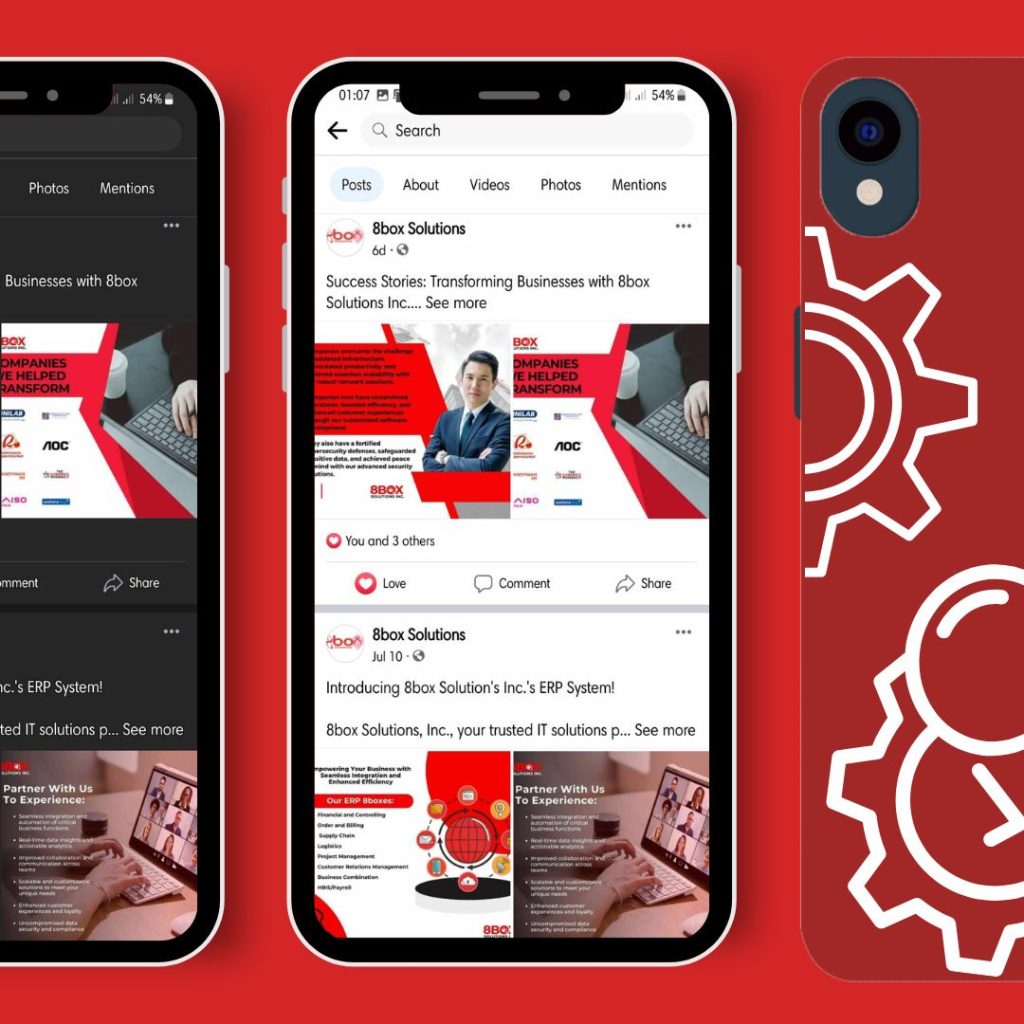 We specialize in Mobile Application Development, providing innovative and high-quality solutions to meet your business's mobile needs. Our team of skilled developers and designers are dedicated to delivering cutting-edge mobile applications that enhance user experiences and drive business growth. Our Mobile Application Development service stands out due to customized solutions that align with your specific business objectives, user-centric design that prioritizes exceptional user experiences, multi-platform expertise for high-performance applications on iOS and Android, utilization of cutting-edge technologies, rigorous quality assurance processes to ensure flawless performance, timely delivery, and ongoing support and maintenance for optimized application performance.
sales@8box.solutions
support@8box.solutions

Our Awesome Pricing Plans
Web Based
File Attachment
BIR Print Outs
Automated Journal Entry
Automated Financial Reports
Employee Login
Andorid App
Face Recognition
SSS Pagibig, Philhealth, Tax Customized Payroll Items
Employee 201
Recuring Benefit
HRIS
Online File
Web Based
Unlimited User
Inventory Management
Cost Center
BIR Print Outs
Automated Journal Entry
Automated Financial
Reports
At 8box Solutions, Inc., we believe that communication is key to delivering the best possible IT solutions. That's why we encourage you to get in touch with us for any inquiries, comments, or concerns you may have. Our team is always ready to assist you in any way we can.